Do you know what is [Yakisoba(やきそば)]?
Yakisoba(やきそば)is "fried noodle" is a Japanese noodle stir-fry dish.
Yakisoba(やきそば) is not easy to find in Japanese restaurant.
However, Japanese people love to cook and eat Yakisoba(やきそば).
Today, I will explain how to make Yakisoba!
I will show you the ingredients which are can buy easily!
So, Let's go to buy a ingredients and try to make it! Enjoy~~~!
Types of Yakisoba
Sauce Yakisoba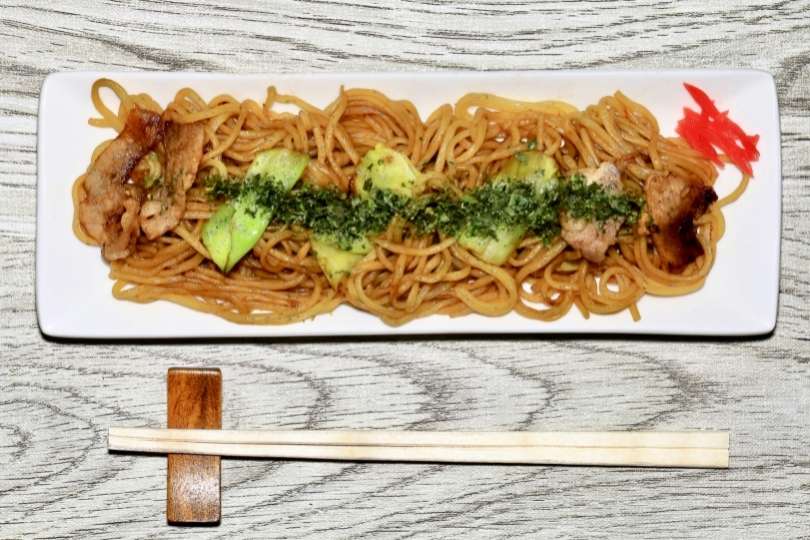 Sauce Yakisoba is "salty taste" Yakisoba using some sauce.
We often put cabbage and pork!
You also can find it in the supermarket easily in Japan.
Salt Yakisoba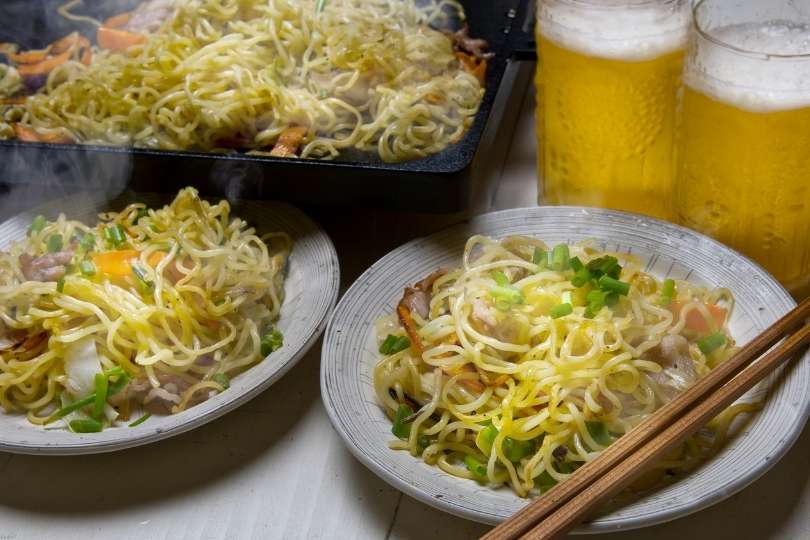 Salt Yakisoba is not using sauce but use Salt!
This also put cabbage and pork.
But also put shrimp or squid or something seafood!
Local Yakisoba
There has more kind of Yakisoba in Japan!
For example, like black Yakisoba or Soup Yakisoba etc…
You can check it out what kind of Yakisoba we have in the website below, so please check the website if you want!
>>14th Local Yakisoba!(Japanese site)
How to make Yakisoba?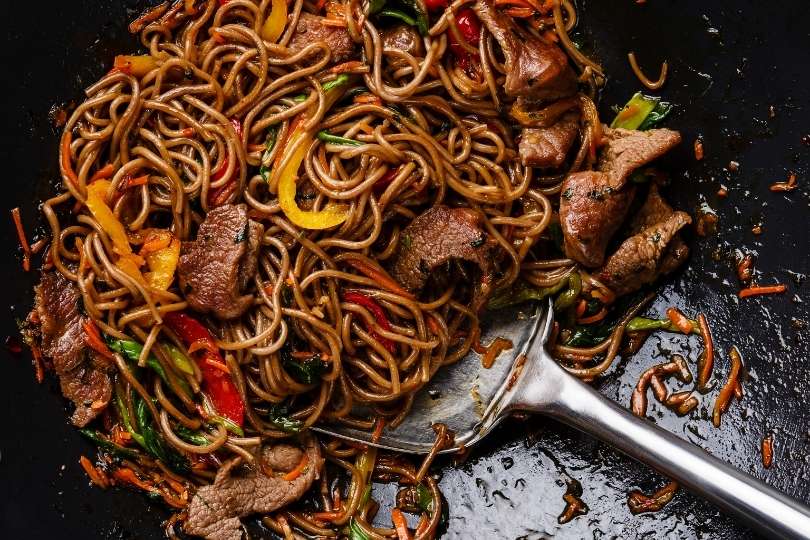 Ingredients(2ppl)
Thin pasta(about 0.9mm)
baking soda
Worcestershire sauce(2tbsp:30ml)
Oyster sauce(1tbsp:15ml)
Soy sauce(1tbsp:15ml)
Consomme powder/stock cubes(little bit)
Pork belly
Cabbage
Green pepper
Carrots
How to make Yakisoba
Boil the noodles.


Put a lot of water in a large pot and warm it.
When it reaches 100 degrees, add baking soda. (Put about 1tbsp(15ml) per 1L)
Boil for the same amount of time as usual.
Please remove from hot water after boiling.


Making sauce.


Mix 3 to 6 of the ingredients.


Prepare the vegetables and meat.


Cut the pork belly into thin slices(about 5mm)
Cut the vegetables into pieces that are easy to eat.
And then put oil in a frying pan and fry them.
When it's cooked, add a little salt and pepper and put it on another plate.


Bake at the end.


After warming the frying pan, add 15ml of oil.
First, add the noodles and fly. Be careful not to be burn.
Fry for about 3mins and add the sauce which we've done No.2.
Then add the vegetables which we fried and mix.
Fry for about 2 mins and put on a pleate!


It's Done!
Let's enjoy your Yakisoba!
Thank you for reading and if you want to know more about Japan or want to learn about Japan with Japanese ,
there has some Japanese teacher and you can book from this site!

Have a good day 🙂