There are lots of TV dramas every year in Japan.

Here are my recommendations that you can learn Japanese language and Japan today.

Take a look at best romantic dramas in this article.
Nigeru wa Hajidaga Yakuni tatsu (We married as a job)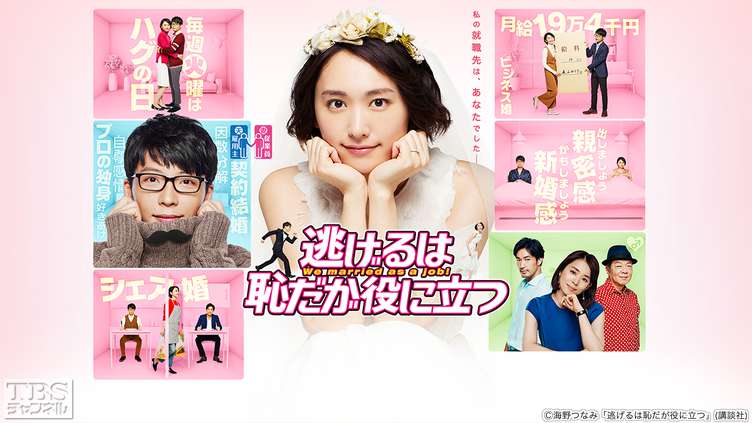 The characters
Mikuri Moriyama (Yui Aragaki)・・・Single and unemployed, looking for a job and a boy friend.
Hiramasa Tsuzaki (Gen Hoshino)・・・A 35 year-old IT engineer who is single and has never dated anyone in his whole life.
◇ ◇ ◇ ◇ ◇
What would it be like if a marriage were a job?

What if a husband were an employer, and a wife were his employee?

This drama is about a couple who have chosen such a bizarre form of marriage.

This drama shows issues of marriage, career, and gender roles which are underlying in today's Japanese society.
◇ ◇ ◇ ◇ ◇
The sequel of the season 1 was aired in January 2021 as a special drama.

Yui Aragaki and Gen hoshino who acted leading roles in the drama got married in reality in May 2021 to become a headline.
Kinoo Nani Tabeta? (What did you eat yesterday?)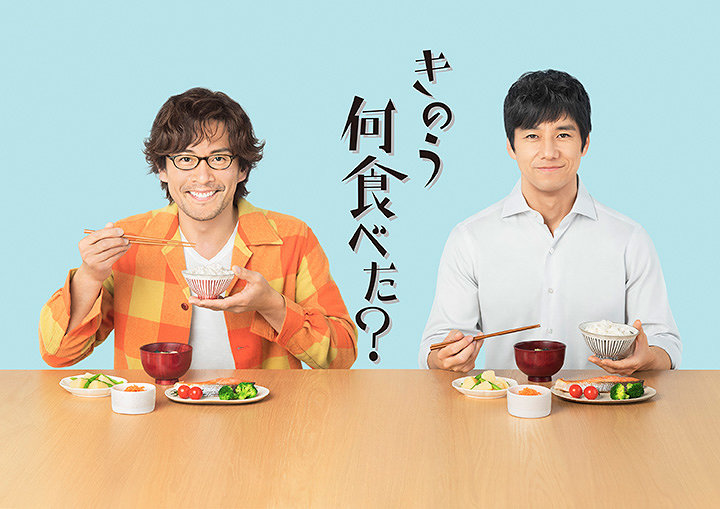 Characters
Shiro Kakei (Hidetoshi Nishijima)・・・A lawyer working for an law firm. Good at cooking. A serious person.
Kenji Yabuki(Seiyoo Uchino)・・・A beautician. Love eating Shiro's homemade meals. Open-minded.
◇ ◇ ◇ ◇ ◇
Shiro and Kenji are a gay couple living together.

They cherish their dinner time; they chat while eating Shiro's homemade dinner to enjoy the precious time.

You can learn Japanese society today by their conversations regarding their family and friends.

Also you can enjoy seeing Shiro home-cook mouth-watering meals with a monthly budget of 25,000 yen.

◇ ◇ ◇ ◇ ◇
The film based on the TV drama is scheduled on November 3.
#Remote Love 〜Futsu no koi wa jado〜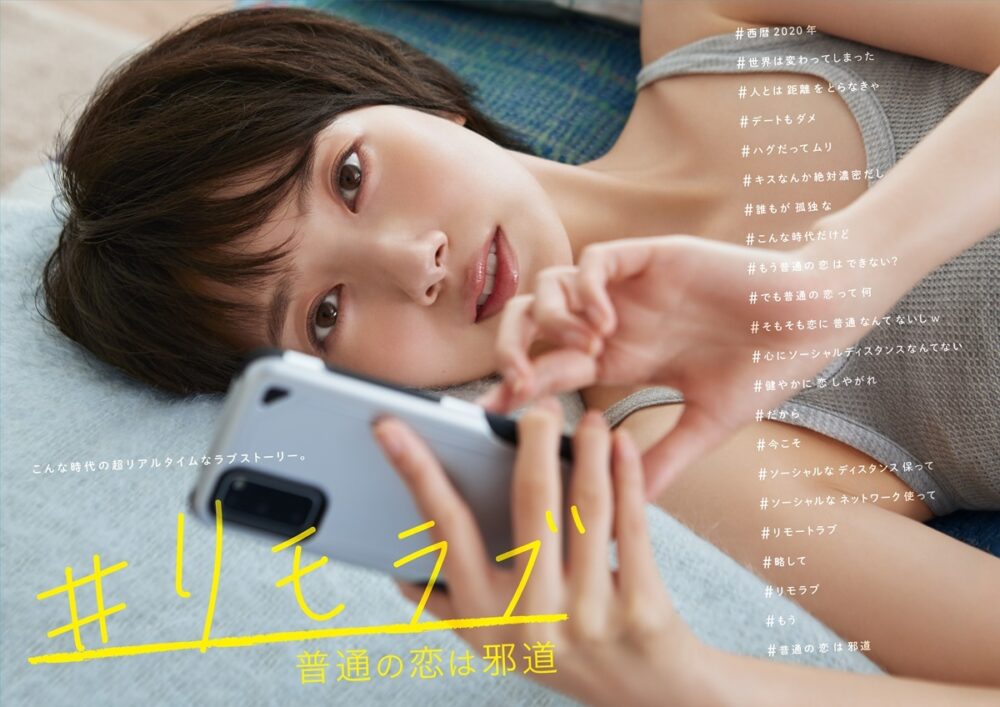 Characters
Mimi Ozakura (Haru)・・・A 28-year old occupational physician. Single. Very serious.
Fuuichi Aobayashi (Kouhei Matsushita)・・・A 33-year old office worker working for the same company as Mimi. Single. Gentle and kind.
◇ ◇ ◇ ◇ ◇
2020 was when an outbreak of Covid-19 happened worldwide.
The new norm of social distancing has changed the ways of romance completely.
This drama deals with the new ways of romantic relations such as encounters on social media or communications with social distancing and through masks.
It also has many scenes focusing on text-based communications that are distinct for Japanese people.
The Japanese title "RemoLove", which is short for "Remote Love", is typical in Japanese language that tends to abbreviate loan words.
Finally
I have introduced three romantic dramas that you can learn Japan today.
It's interesting to learn Japanese lives and ways of thinking while learning Japanese language.
If you'd like to learn more about Japanese or more communicate with Japanese teachers, you can find teachers and book lessons here. Let's learn Japanese together. Find teachers.