Do you know your blood type?
There are four types of blood types in a person.
In Japan, it is called in four types: O type, A type, B type, and AB type, but this is not the common when it is managed in the same way in the world.
If you are a foreigner studying Japanese, I would like to talk about the blood type and life style in Japan.
There are many people who do not know their blood type outside of Japan.

In Japan, most people know their blood type. It is also described in the book of the personal record named mother and child pocketbook at the time of birth. for example when playing tennis, I use it in blood type as well as in the birth month for grouping. That's how much I'm blending into my life.
However, there are many people who do not know their blood type in foreign countries. People I knew from China and Russia didn't know my blood type either. There seems to be not much scene where the blood type appears in the life. Moreover, in Russia, there seems to be an example of type O as type I, type A as type II, type B as type III, and type AB as type IV in Russia.
The ratio of blood type is very different for each country.

In Japan, it is about 38% A type, 30% O type, 21% B type, and 11% AB type. If you look at other countries, this ratio is quite different. For example
Australia: Type O is more than half, AB type is about 1%
India: Type B is number one at 41% and type A is not much at 19%
France: 90% for type O and type A
It is a condition. I think this will also be averaged as people interact with each other.
I did a blood test in a junior high school class.

I tested my blood type in a junior high school chemical lesson. It was to take a little blood with a knife and to check if it would harden or harden with liquid. I don't know if it is now, but I recognized my blood type again in this class.
There are character fortune-occupying and compatibility fortune-occupying in Japan, too.

In Japan, personality may be diagnosed by blood type. Type A is serious or O-type is large, but it is not so easy for people to group up so easily. Similarly, there is a person who says that this blood type and this blood type are compatible or bad. It's up to you to care or not.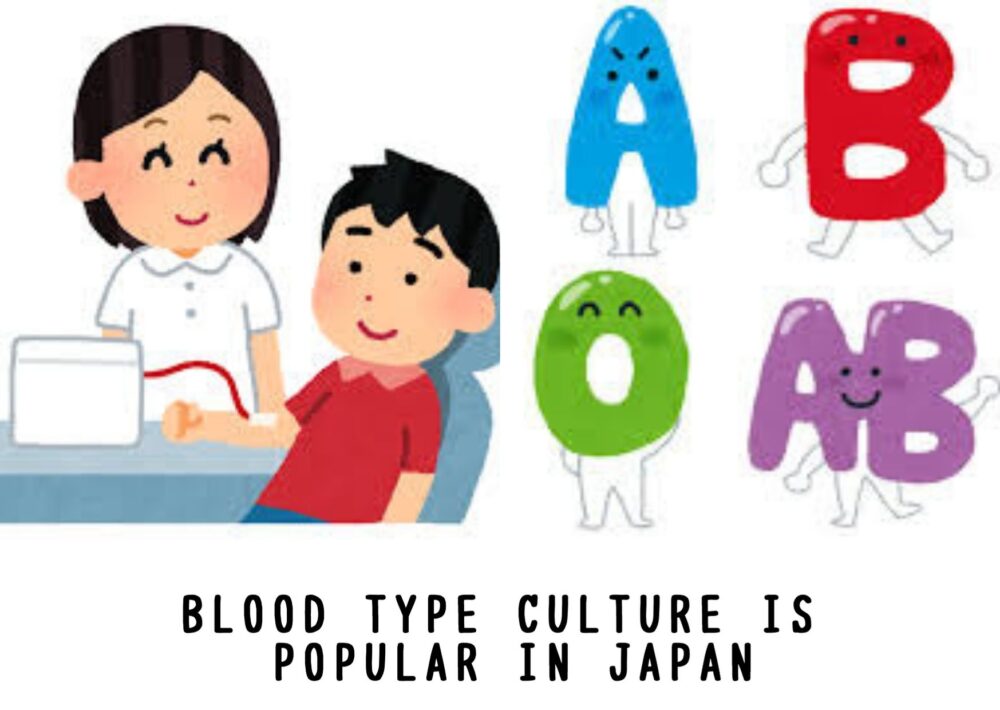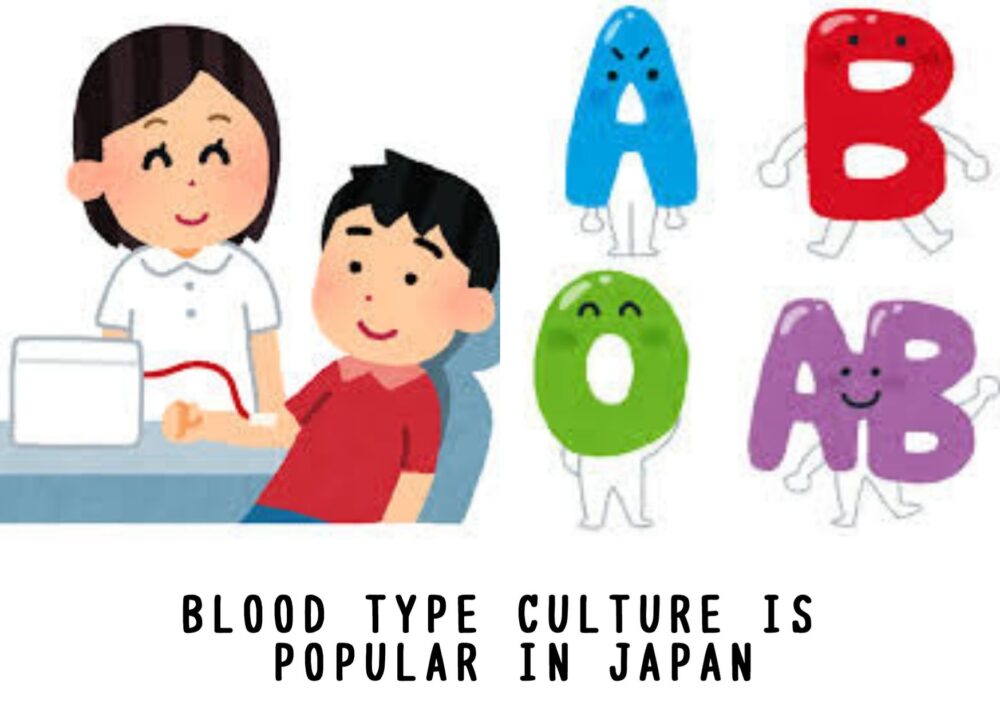 There are many blood donation corners in Japan.

I think that the person who has donated blood can understand, but blood donation can be made only by the person of the basic same blood type. In Japan, blood donation cars have stopped in downtown areas and driver license centers, and blood donations are called for. There is a guide such as there is a shortage of blood of type A in the guide. Japan is so much that blood types blend into our lives.
Teachers can search こちら